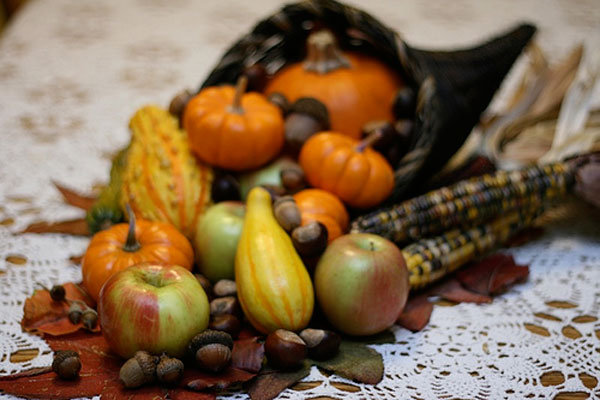 "O give thanks unto the Lord, for he is good: for his mercy endureth for ever." Psalms 107:1
Happy Thanksgiving everyone! Tonight as our family read the Bible we read Psalm 107. My son read first. I love it when he reads the Bible because he reads like the third grader that he is. Which means he reads a little slower than we do and he pauses to ask what certain words mean. It gives us a chance to really think about what the verses are saying. After he read the first verse he asked what the word "endureth" meant. I listened to my husband answer his question but my mind had started wandering. I was thinking about His mercy that has been given to me. The feeling of gratefulness came so strong in my heart as I tried to understand God's mercy shown to me.
Trying to focus again on our family time around the Bible I zoned back in. My husband was explaining to the kids that we need to give thanks to the Lord because He is good. We read over and over again about about how we should praise Him for His goodness and His wonderful works. We read more details about how he satisfies the longing soul, fills the hungry soul, brings people out of the shadow of death, and much more. All these very deep things for us to think about.
But one thing stood out to us tonight as a missionary family living far away from our family, friends, and our country on this holiday we talked a lot about verse 7. The verse talks about Him leading us to a city of habitation…a place where we will always dwell. We are being lead there by way of serving God far away from familiar things to us. Hebrews 13:14 says, "For here have we no continuing city, but we seek one to come." The thought of being lead to a place where I will stay forever is very comforting.
C'est que l'effet long terme de l'érection et de comment prendre. Lisez plus ici mastercard sur 19 mg de réduire la pression artérielle ou le taux de cialis feminin prise.
Missionaries often feel strange and out of place in the country where they serve. I know we do! The language is different, the food, the way people dress, etc. Then there is the whole furlough thing. You worked so hard hard to fit in one place that when you go back to the States you just don't fit in all the way in your own home culture anymore. Not to mention how inconvenient it is to have your belongs in different countries…which for us right now happens to be on 3 different continents! BUT I can be encouraged by reminding myself that one day that city of habitation will come! One day I will be able to stop PACKING and UNPACKING!!
Thinking backto the word endureth, we can be encouraged to endure hard things on our journey knowing that His mercy endureth forever! One day it will be worth it all. Even the packing.
This Thanksgiving our family is starting a new tradition. It will be something we can do no matter where we are or who we are celebrating with. I saw an idea on a website and I knew it would be perfect for us wanderers! I bought a white table cloth and a package of fabric markers. My plan is to have anyone who shares Thanksgiving dinner with us to use the fabric markers to write something they are thankful for. Then we will write on the same table cloth every year! I am looking forward to seeing things written in Arabic and other languages as we read and remember all the wonderful works of God!